#WeFight to #ChangeKidsHealth
West Virginia University's (WVU) Dance Marathon, MountaineerTHON, is going to #ChangeKidsHealth today and everyday, by creatively engaging WVU students around campus, with their #WeFight Campaign.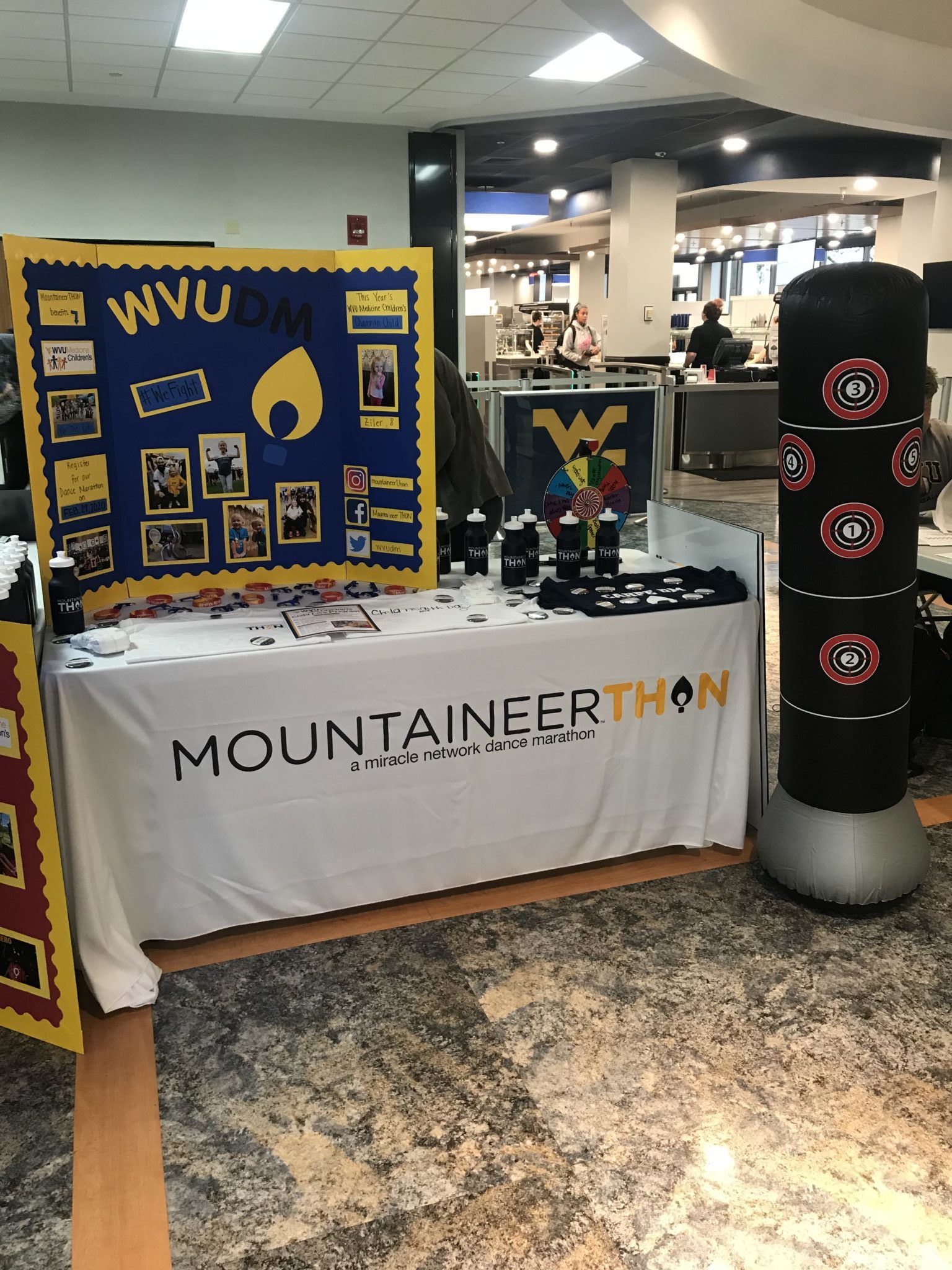 MountaineerTHON students worked tirelessly For The Kids to put on a massive display in the Mountainlair, to spread awareness of the importance of Child Health in the U.S. and, encourage those with like-minded initiatives to join their movement by signing up for MountaineerTHON, engaging with our hospitals Child Life Team and winning fun, cause-connected prizes!
Did you know a small koozie for a pop can, can fit inside a premature baby diaper? That's how small our precious preemie babies at WVU Medicine Children's are. MountaineerTHON saw that fact as a chance to educate the campus about the importance of raising money for all the children treated at WVU Medicine Children's, including those that are literally no bigger than a pop can koozie or an iPhone.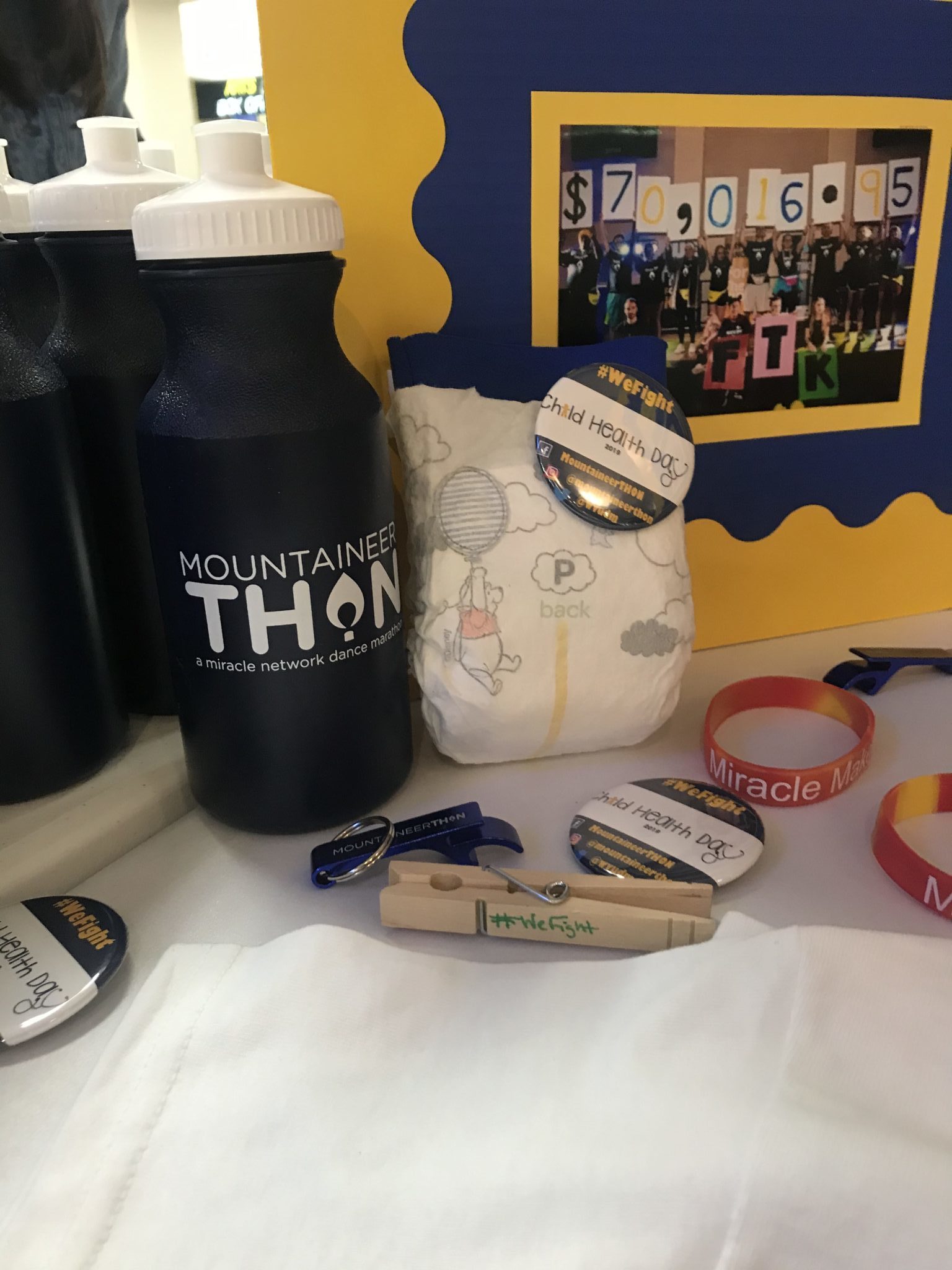 Imagine you're holding your brand new iPhone in your hand and you imagine yourself dropping said phone on the ground, to only discover you're screen shatter. In a split second, you think to yourself, "my day is ruined, how can I get through my day without my phone?" What a gut wrenching feeling, right?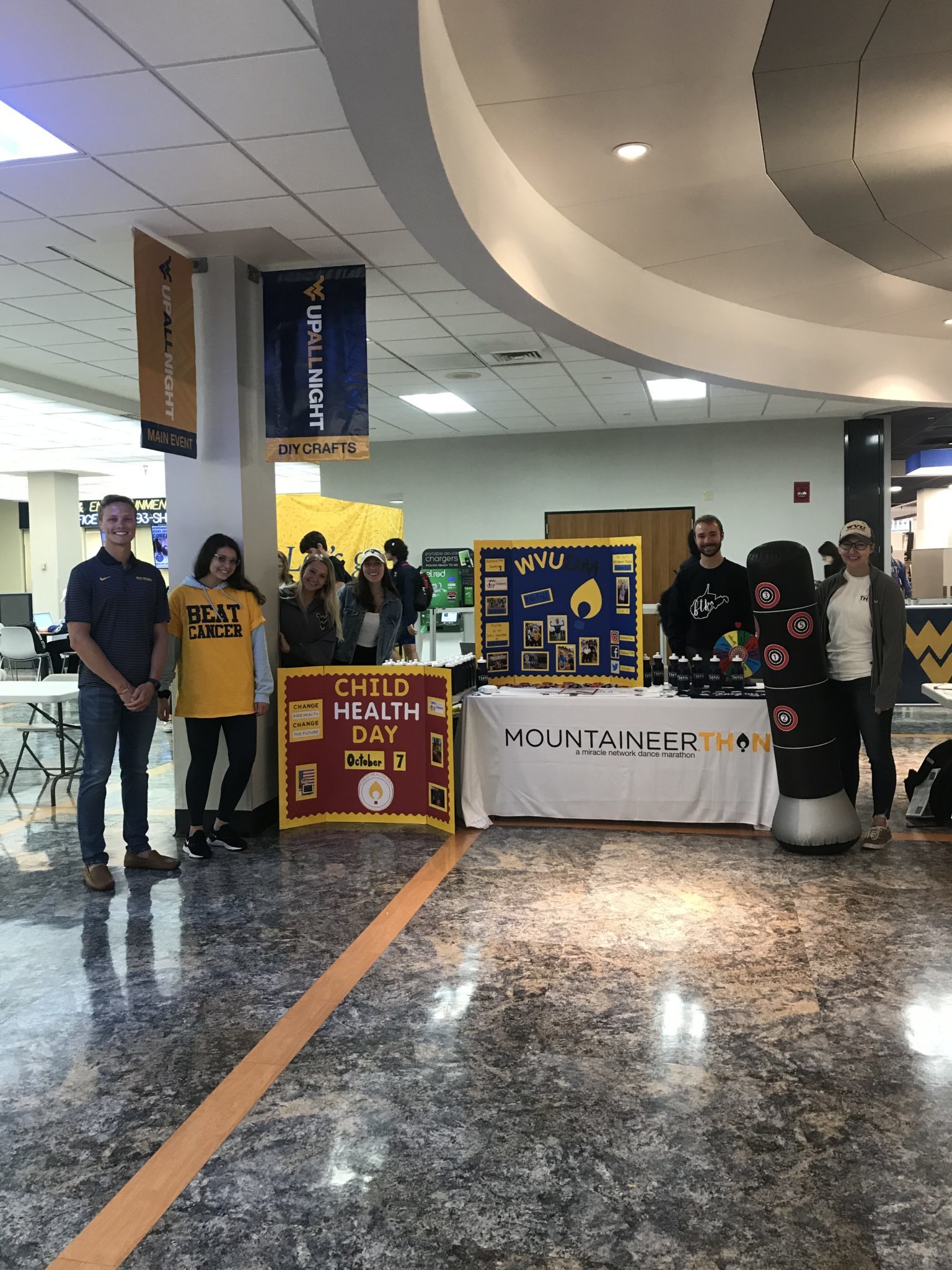 Now, think bigger. Imagine you're going strong with a healthy pregnancy, until one night you're laying in bed and you have full on contractions. You are rushed to the hospital, where the doctors tell you the baby is coming, but we have complications. The baby is way too early. Minutes and hours pass, but it feels like days until the doctors come in and you meet you baby for the first time. However, your baby isn't the size of all of the other babies you see at the hospital. Your baby is hooked up to machines and resting in an incubator to keep his warmth up. In a split second, your life is ruined. You see your tiny baby laying in an incubator with doctors around, unable to hold him.
Days later, you finally get to the hold him. Your baby only weighs 1 lb and fits in the palm of your hand, the same size as the iPhone you were holding earlier to call loved ones to rush to the hospital, in case it's too late. Now imagine the thoughts running through your mind, "I just met him, I may never get the chance to watch in grow into a young man." "What happens now?" "What can I do?" "Is my baby going to be ok?
#WeFight for those babies. Your future babies. #WeFight for Child Health. #WeFight for the Child Life specialists that calm our families down in time of need. #WeFight for pediatric health awareness. #WeFight for the ability of current patients to become happy and healthy future Mountaineers. #WeFight For The Kids.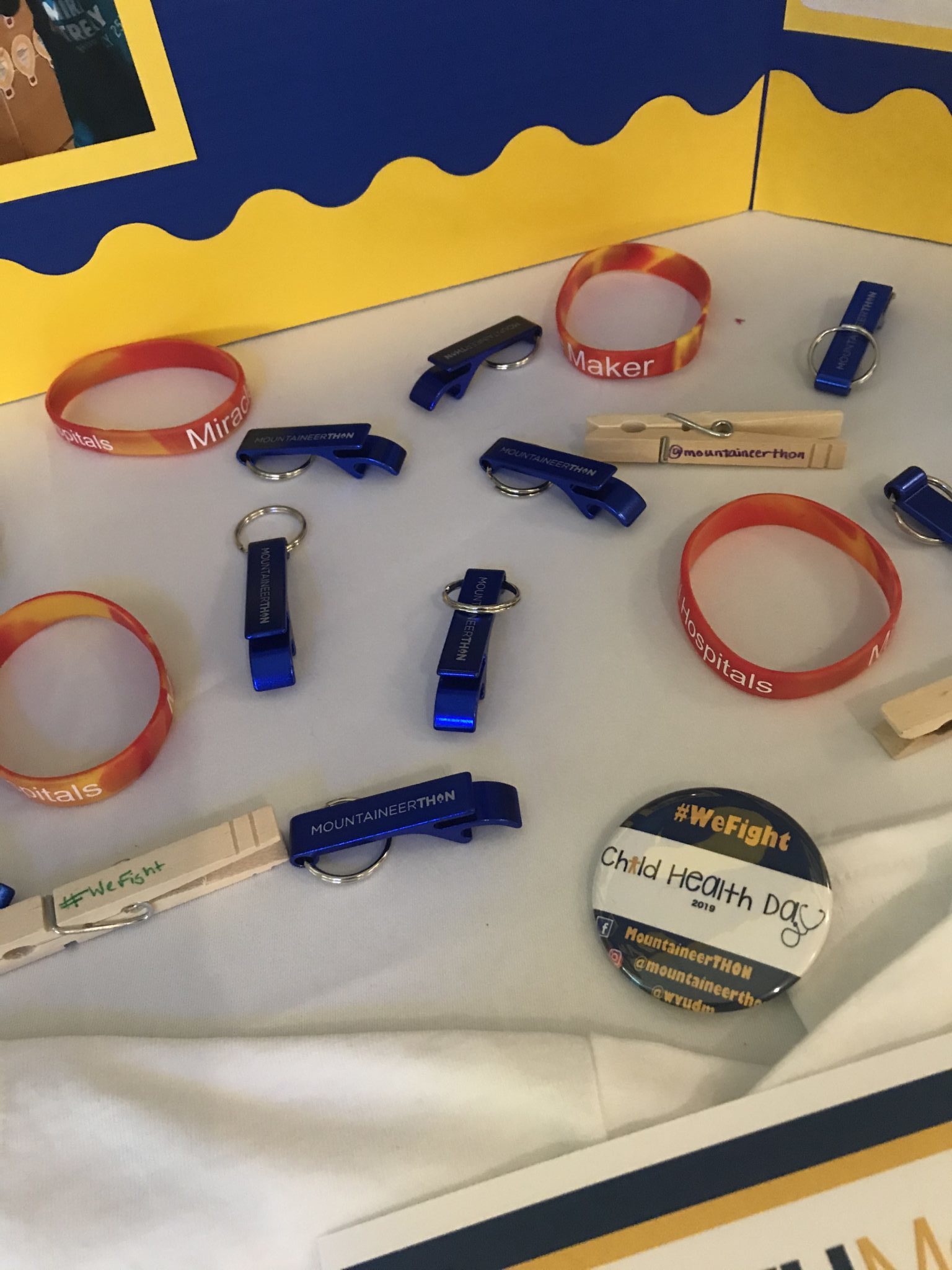 Help MountaineerTHON reach their goal of registering 170 students that will #ChangeKidsHealth by joining the #WeFight movement for our 2020 event. Together, we can #ChangeKidsHealth at West Virginia University. Register here .